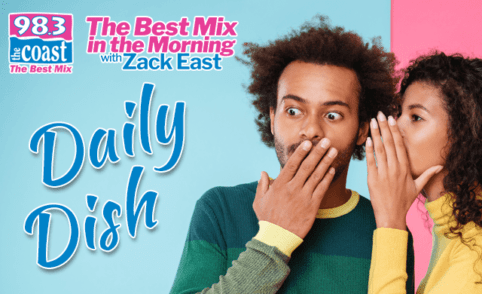 Robert Downey Junior has paid tribute to his father, Robert Downey Senior, who died Tuesday at age 85.
Along with a photo of the filmmaker, the 
Iron Man
 star 
wrote
, "Last night, dad passed peacefully in his sleep after years of enduring the ravages of Parkinson's [disease]."
Downey called his father, who directed the 1969 countercultural satire Putney Swope, "a true maverick filmmaker." He added that his dad "remained remarkably optimistic throughout" his battle with the nervous system disorder.
Downey ended his Instagram post with a message to Downey Senior's third wife, saying, "You are a saint, and our thoughts and prayers are with you."
---
Turns out Drake Bell is married and a father — news he broke a few days after pleading guilty last month to attempted child endangerment.
The former Nickelodeon star made the announcement on June 29th, in Spanish, which is why it wasn't immediately picked up on. He wrote, "In response to various rumors that are incorrect, I have been married for almost 3 years, and we are blessed to be the parents of a wonderful son. Thank you very much to all my fans around the world for your good wishes."
Several days earlier, Drake pleaded guilty to crimes "against a minor," a felony.
---
Angelina Jolie doesn't want to be in business with Brad Pitt anymore. The actress is looking to sell her stake in the French winery company she owns with her ex.
But according to 
TMZ
, a judge has to lift a restraining order on the transfer of the couple's assets, which was put in place automatically when their divorce proceedings began a few years back.
Angie reportedly has an offer for her portion of the business, and she needs the freeze removed immediately before she loses the deal.
Brad and Angelina bought the vineyard in 2011 for a reported $60 million.
Podcast: Play in new window | Download | Embed... [Read Full Story]