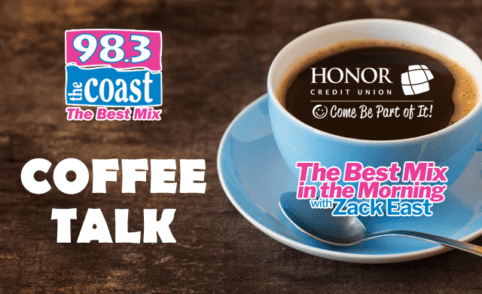 TODAY IS:
Good Friday

National Peanut Butter and Jelly Day

National Reconciliation Day: A day to try and repair relationships that may be strained.

World Autism Awareness Day
---
Dream job alert …
 A dog food company wants to pay you 27 bucks an hour to look at pictures of puppies. No joke. ProDog Raw is looking for 10 dog lovers to look at pictures of puppies, as part of a study to test whether looking at dogs on social media can reduce people's stress level. 
We can save them a lot of time – the answer is yes.
 If you're interested, 
click here
 for all the info. But you better hurry – they're picking the candidates in mid-April. (
7News-Boston
)
---
Are you paranoid about sneezing or coughing in public?
 You're not alone. A new 
survey
 (by Flonase) found that 56% feel "judged" after sneezing or coughing in public. 55% said they experience a slight moment of panic when they feel the urge to sneeze or cough coming on. What thoughts race through people's minds during this common occurrence? Here are a few, according to those surveyed:
"Great, now people think I'm sick."

"I promise I'm NOT sick."

 "Hold it in!"

 "I hope I don't have snot in my mask."

"It's just allergies, I swear!"
---
No, bunnies do NOT lay eggs. This comes up every year. Yes, the Easter bunny brings eggs … but it seems a lot of people are confused about whether or not bunnies actually lay eggs. According to Google, the questions "Do bunnies lay eggs?" and "Do rabbits lay eggs?" each receive between 1,000 and 10,000 average monthly searches.
For the record, bunnies don't lay eggs. They are placental mammals and female rabbits have pregnancies lasting between 31 and 33 days. They give birth to litters of often 12 or more baby bunnies. (
Woman's Day
)
So what came first, the bunny or the egg? According to a 
Wallet Hub
 report, 52% of Americans say the Easter bunny came before the Easter egg.
Podcast: Play in new window | Download | Embed... [Read Full Story]