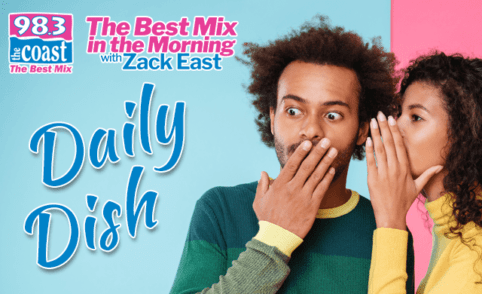 Olympia Dukakis, who won an Academy Award for her role in Moonstruck, has died. She was 89.
A cause of death was not immediately released.
Olympia won the Best Supporting Actress Oscar in 1988, the same year her cousin, Massachusetts Governor Michael Dukakis, ran for the White House against George H.W. Bush.
The actress, who had a long career in the theater, also appeared in the movies Look Who's Talking and Steel Magnolias.
Cher, who posted several photos of her Moonstruck co-star with her late husband, Louis Zorich, tweeted, "Olympia Dukakis Was an Amazing Academy Award Winning Actress. Olympia Played My Mom In Moonstruck & Even Though Her Part was That Of a Suffering Wife, We [laughed] ALL The Time. She Would Tell Me How MUCH She Loved Louis, Her Handsome Talented, Husband. I Talked To Her 3Wks Ago. Rip Dear One."
Sally Field, who co-starred with Olympia in Steel Magnolias, tweeted, "What can I say but I loved her? Everyone loved her. She was a gift…unique and talented and one of a kind. Rest in peace, my friend Olympia."
---
Is Bennifer back?
Ben Affleck and Jennifer Lopez are hanging out 17 years after their breakup.
The Justice League star was photographed at J. Lo's Los Angeles home on Friday. He was seen holding a green backpack as he exited his Escalade, and she was spotted sitting in the car.
A source tells 
People
 magazine, "They have spent time together in L.A. over the past week. They have a lot of love for each other. They have always admired each other."
This comes just a few weeks after J Lo. split from her fiancé Alex Rodriguez.
But another source says they aren't getting back together. "They are friends. They have always been friends and they have seen each other through the years."
Affleck and Lopez were engaged in 2002, starred in the films Jersey Girl and Gigli, and then broke up in 2004.
---
The father of Britney Spears convinced the court in 2008 to establish a conservatorship by claiming, (quote) "Dementia patients do not go on world tours."
Britney supposedly having "dementia" at age 26 is just one of several bombshell revelations in the BBC documentary
 The Battle for Britney.
Journalist Mobeen Azhar described why Jamie Spears may have said that Britney had a broken brain, (quote) "Britney might have dementia but the world was never aware of that. The other option is sinister. That's the idea that she doesn't have dementia but they suggested it because they want to push the conservatorship through."
Her post-conservatorship lends credence to Britney being dementia-free. Since 2008, she went on four worldwide tours, released four albums and performed in Las Vegas a total of 248 times. (
The Sun,
 UK)
Podcast: Play in new window | Download | Embed... [Read Full Story]