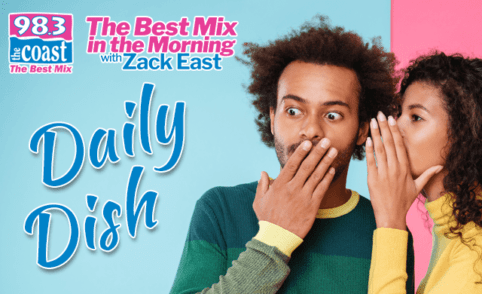 Johnny Depp and Amber Heard fought while married and, more than four years after their divorce, they're still feuding in court.
Depp has won the most recent legal battle. A New York judge recently ruled that a charity must unseal documents that pertain to donations by his ex-wife. In the divorce settlement, she pledged to donate the $7 million awarded to her from Depp to the American Civil Liberties Union and Children's Hospital Los Angeles.
Depp's lawyer has called her promise a "calculated and manipulative lie." They believe Amber's alleged deception contributed to Depp losing last year's libel case, in which a court agreed a British tabloid correctly labeled Depp as a "wife beater."
His legal team feels confident that documentation will prove that Amber never donated $7 million. If true, his court appeals may have a fighting chance. (
USA Today
)
---
Bob Odenkirk has made his first public statement since collapsing on the set of Better Call Saul.
The actor confirms he suffered a "small heart attack," and adds that doctors were able to unblock a clogged artery "without surgery." Odenkirk says he needs a break to recover, but that he'll "be back soon."
The 58-year-old 
tweeted on Friday
 and it's been retweeted nearly 50,000 times (quote) "Hi. It's Bob. Thank you. To my family and friends who have surrounded me this week. And for the outpouring of love. It's overwhelming." (
Hollywood Reporter
)
---
Tennis champion Novak Djokovic lost his bronze medal singles match in stunning fashion. Then quit on his mixed-doubles partner. They were schedule to play for the bronze the next day.
In his losing match, 
Novak smashed one tennis racket
 and tossed another far into the empty stands. Novak departed Tokyo complaining (quote) "I just didn't deliver. My level of tennis dropped due to exhaustion — mentally and physically."
People think Novak might have been talking about Simone's withdrawal when he said last week (quote) "Pressure is a privilege. If you aim to be at the top of the game, you better learn how to deal with pressure. How to cope with those moments, all the expectations."
Yet, seemingly forgetting his own words after a poor performance on the tennis court, Novak bolted from the Olympics and left his doubles partner in the lurch. (
NBC Sports
)
Podcast: Play in new window | Download | Embed... [Read Full Story]