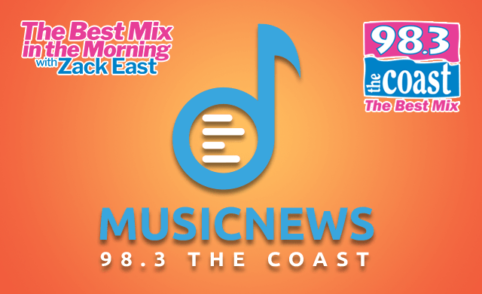 Camila Cabello is still head over heels in love with Shawn Mendes — but she wants fans to know that their relationship isn't as perfect as it looks in pictures.
The "Seniorita" singer hit up 
Instagram
 over the weekend to offer her thoughts on love. She wrote, "When you're in a relationship with someone, it feels like they are this mirror reflecting yourself back to you — It's not as simple as it looks in pictures sometimes. sometimes, it's messy and uncomfortable and ugly. to be in love means to choose that person over and over again, to go through the messy stuff with. And that's way more beautiful and raw and real than perfection."
---
A joke about Selena Gomez in the reboot of Saved by the Bell led the show's producers and streaming service Peacock to apologize to the singer.
In one episode two high school students are seen arguing about who the donor was for Gomez's kidney transplant in 2017. (The donor was her best friend Francia Raisa.) One student says, "I know for a fact that Selena Gomez's kidney donor was Justin Bieber's mom. God, I wish that I had my phone so that I could prove it." The other student replies, "Prove what? That you're an idiot? It was Demi Lovato's kidney. They're best friends, like you and I were."
And in another scene the words "Does Selena Gomez even have a kidney?" are written near some lockers on the walls of the high school.
The references caused a social media storm on over the holiday weekend, leading to "Respect Selena Gomez" to trend on Twitter. The show's executive producers and Peacock released a statement to 
The Hollywood Reporter
 that said, "We apologize. It was never our intention to make light of Selena's health. We have been in touch with her team and will be making a donation to her charity, The Selena Gomez Fund for Lupus Research at USC."
Podcast: Play in new window | Download | Embed... [Read Full Story]