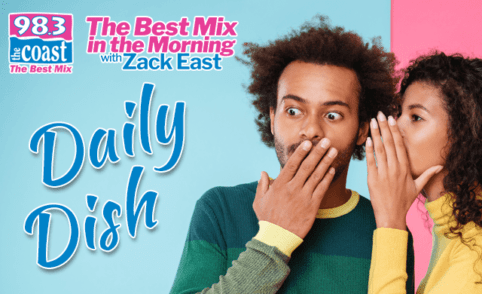 Ben Affleck is romancing Alex Rodriguez's ex, and now it looks like Alex Rodriguez is romancing Ben Affleck's ex.
In a video obtained by 
Page Six
, A-Rod is seen hanging out with 
Lindsay Shookus
, the 
Saturday Night Live
 producer who dated Ben a couple of years ago. In the clip, the baseball legend is seated right beside Lindsay at "an intimate backyard gathering in the Hamptons."
A rep for A-Rod denied a romance telling Page Six: "There is absolutely zero there. They've been friends for 15 years."
---
Las Vegas Raiders defensive end Carl Nassib made history on Monday when he became the first active NFL player to come out as gay.
In an Instagram video, the 28-year-old said, "What's up people? I'm at my house here in West Chester, Pennsylvania. I just want to take a quick moment to say that I'm gay. I've been meaning to do this for a while now, but I finally feel comfortable enough to get it off my chest. I really have the best life, I've got the best family, friends and job a guy could ask for."
Nassib added that "to cultivate a culture that's accepting" he's "going to start by donating $100,000 to the Trevor Project," which provides crisis intervention and suicide prevention services to the LGBTQ+ community.
In a statement, NFL commissioner Roger Goodell said the league "is proud of Carl for courageously sharing his truth today."
Michael Sam was the first openly gay player to be drafted in NFL history in 2014. But he was cut at the end of training camp that year and never played a regular-season game.
---
George Clooney
,
 Don Cheadle
,
 Kerry Washington
,
 Mindy Kaling 
and
 Eva Longoria
 are among those who will co-found a film school for underserved communities. The Roybal School of Film and Television Production will begin in fall 2022. (
Variety
)
---
Over the weekend, Sesame Street introduced a family with two dads.
The special episode debuted during Pride Month and just ahead of Father's Day.
In a post on Facebook, Alan Muraoka, one of the show's actors who co-directed the episode, writes, "Sesame Street has always been a welcoming place of diversity and inclusion. Love is love, and we are so happy to add this special family to our Sesame family. Happy Pride to all!!!!"
In the episode titled "Family Day," gay dads Frank and Dave attend at a party with their daughter Mia.
Podcast: Play in new window | Download | Embed... [Read Full Story]