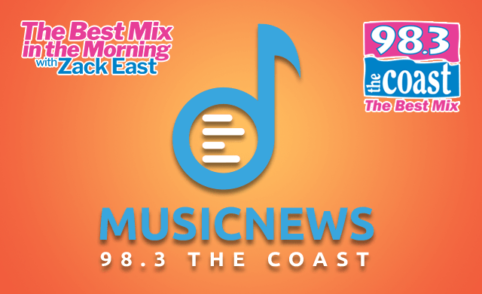 Demi Lovato's speaking up for those like her who may need help dealing with mental health issues — she's now a spokesperson for a new online therapy service, Talkspace.
As an outspoken celebrity who's struggled with drug addiction and depression, she shared the news on 
Good Morning America
 today (Wednesday). Talkspace is a platform that connects users with licensed therapists from the comfort of their homes. Demi tells fans, "You are absolutely not alone right now." (
People
)
---
Fans who've been bummed out on a lack of live Shawn Mendes performances will get a little treat next week when he takes the stage at the 2020 Toronto Film Festival Tribute Awards.
He'll perform at the gala event, and will officially endow the new Shawn Mendes Foundation Changemaker Award, a $10,000 prize given to a film that tackles issues of social change.
The show will air September 15th at 8 pm ET on Canada's CTV — it'll also stream internationally on 
Variety
's website.
---
Justin Timberlake's suiting up for a crack at Major League Baseball — by investing big bucks in an effort to bring a team to his hometown of Nashville.
He's joined a group with country stars Luke Combs and Eric Church that's pushing to launch an expansion team that would be called the Nashville Stars. He says "I believe in Music City Baseball's vision of linking baseball and music in a unique way to unite and entertain people and I am excited to help generate awareness throughout the community as we share our vision for bringing MLB to Music City."
The plan faces a number of hurdles, including Major League Baseball's dwindling attendance, and financial issues in the city of Nashville, which would have to partly finance a new stadium. However, there's much hope in the future for the Stars seeing as J.T. has experience in sports management — he already owns part of the NBA's Memphis Grizzlies. (
Tennessean
)
Podcast: Play in new window | Download | Embed... [Read Full Story]