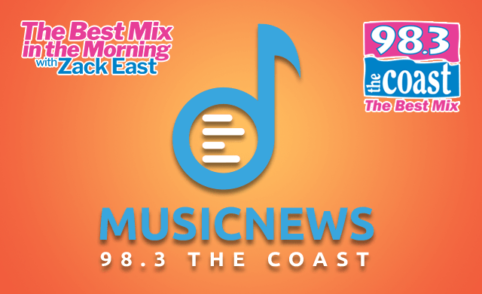 Movie star dreams for Camila Cabello just hit a hurdle. Her big-screen debut in the modern re-telling of Cinderella has been scrubbed. It won't have a nationwide theatrical release in July.
Rumors swirled that 
Cinderella 
needed to land at a streaming platform due to lackluster performances. We still have not seen a trailer for 
Cinderella
, which is rarely a positive sign. The celebrity blog 
Crazy Days and Night
 reported in January, (quote) "The producers hope it won't have a full box office release because it will be a huge flop."
Sony negotiated with Amazon Prime for streaming rights. Cinderella will debut soon at Amazon.
Due to suppressed box office returns, Sony has sent several movies to streaming platforms. The list includes
 Kristen Stewart
 in the holiday romantic comedy 
Happiest Season, 
HBO Max bought
 Seth Rogen
's
 An American Pickle
 and 
Kevin Hart'
s drama for Sony,  
Fatherhood
, will stream at Netflix in June. (
Deadline
)
---
Coldplay made sure Thursday's premiere of their new single "Higher Power" was out of this world.
For the very first listen the band linked up on an 
extraterrestrial video chat
 with French European Space Agency astronaut 
Thomas Pesquet
, who is currently on board the International Space Station. They played him a 
specially-recorded performance
 of the song featuring dancing alien holograms.
The song's premiere followed a conversation that covered similarities between life on tour and life on the ISS, the fragility of planet earth and whether Pesquet has spotted any aliens. You can find both their conversation and the performance video on YouTube.
---
Prince's
estate
 has teamed up with cosmetics company 
Urban Decay
 to create a makeup line inspired by the late superstar. It'll be called 'Live Loud In Color.' The limited-edition collection will include makeup in black and gold and, of course, purple. Urban Decay designed the line in close collaboration with people in Prince's artistic camp. It'll be available on May 27th.
Podcast: Play in new window | Download | Embed... [Read Full Story]