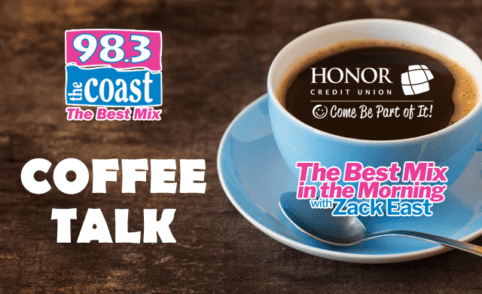 TODAY IS:
National Seashell Day

International Yoga Day

National Selfie Day

National Daylight Appreciation Day
---
Vacation on our minds … 
A 
new survey
 by Hilton Hotels found that more than 75% of respondents plan to take the "vacation of a lifetime" this year. 64% said they are in desperate need of a vacation after the stress of the last year and a half. 49% said they used the pandemic as an opportunity to save money for a dream trip.
According to the survey these are Americans' Top 10 Wish List Destinations:
The Grand Canyon in Arizona  — 26%

The Eiffel Tower in France — 24%

Niagara Falls — 22%

The Statue of Liberty in New York City — 21%

The Colosseum in Rome — 21%

The Northern Lights in Iceland — 20%

The Las Vegas Strip — 20%

The Great Barrier Reef in Australia — 20%

The Leaning Tower of Pisa, Italy — 19%

The Acropolis, Greece — 17%
---
Twitter is going crazy over a butcher shop that sells hots dogs – in the shape of a hamburger
. Yep, you can eat a hot dog – on a hamburger bun. 
Rastelli's butcher
 is selling the hot dog patties on their website in a pack of four for $10. "Run out of hot dog buns? No problem," says the product description on their website. "Our Round Dog is everything you love in a hot dog in the shape of a burger." Twitter users say it looks like a thick piece of bologna. (
Insider
)
---
You weren't imagining things … everybody was drinking more in 2020.
The International Wines and Spirits Record (IWSR) released its annual report – and alcohol sales in 2020 were at their highest levels in nearly 20 years. Alcohol consumption increased by 2% last year over the year before – that's the biggest yearly increase since 2002.  And it looks like 2021 is going to be just as boozy. Alcohol sales are still surging – and IWSR research predicts 2021 will end with a 3.8% increase over 2020. (
Food & Wine
)
---
And, when our relationships get rocky, if we truly love each other enough, we'll do just about anything to save it.
A couple from the Ukraine made a final attempt to save their relationship … by handcuffing themselves together. After 123 days of doing everything together … they're breaking up. Yep, the cuffs came off and they decided to go their separate ways. Seems instead of bringing them closer together, the experience brought them even further apart. (
Reuters
)
Podcast: Play in new window | Download | Embed... [Read Full Story]