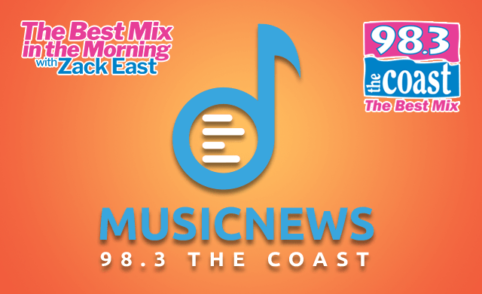 TODAY IS:
Popcorn Day: A good day for a bowl of popcorn and a movie
---
Would you rather have a paid day off every month or an increase in your salary?
 A new poll found that 57% of employees would rather have the extra time off. And get this – this 57% would rather have that day off every month to deal with personal stuff like appointments and getting things done at home than get a 10% bump in salary. Younger people surveyed were even more inclined to choose the personal day. 69% of Gen Z and 64% of Millennials said they'd rather have a monthly "life admin" day than more money in their paychecks. Baby Boomers, on the other hand, would rather have the increase in salary. (
SWNS
)
---
Seems the Show Me state is stressed … According to new research, Missouri is the most stressed-out state in the country, with residents there spending three hours and 18 minutes per day worried or anxious. Missouri was followed closely by Mississippi; where folks spend three hours and 12 minutes every day stressed; and West Virginia, whose residents spend three hours and six minutes worrying every day.
The top five causes of their stress?
Finances/their financial situation — 41%

COVID-19 and the ongoing pandemic — 35%

Politics and current news — 29%

Work/their job — 21%

Social life/personal relationships –19% (

SWNS

)
---
This is amazing … 
Researchers
 from New York's Icahn School of Medicine at Mount Sinai believe that eye stem cells from cadavers can be implanted in the eyes of live patients – potentially curing blindness.
---
We're flexible …
 A new 
survey
 has found that 47% of respondents overall and 54% of respondents between the ages of 24 and 39 consider themselves "flexitarians" – meaning they are basically vegetarians but sometimes eat meat.
---
Speaking of flexibility ..
. According to researchers out of the University of Rochester, the happiest couples all have one trait in common … psychological flexibility. It sounds complicated, but according to experts it's about being easy-going, keeping a positive outlook during difficult times, and basically being able to handle change effectively. According to the research, couples who are psychologically flexible "can roll with the changes much easier and deal with the curveballs that life throws at them."  (
Fatherly
)
Podcast: Play in new window | Download | Embed... [Read Full Story]