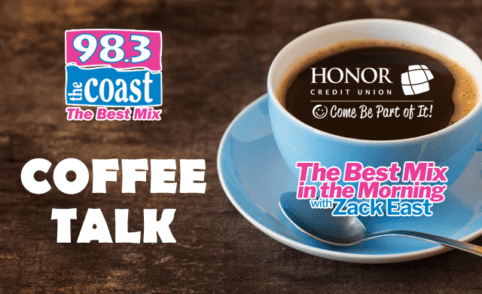 TODAY IS:
National Chocolate Day: Good thing you've probably got a lot of it around the house right now.

National First Responders Day: A good day to say thanks to the people who dedicate their lives to saving lives.

National Make a Difference Day: A good day to do something nice for someone.
---
Kids begging for a puppy is nothing new.
 In fact, according to research, starting at around age 6, the average kid will beg their parents for a dog about 11 times a month – or about 1,600 times before they turn 18. Be prepared, parents: the begging gets even more intense around the holidays. 62% of kids who've asked their parents for a dog get even more persistent during the holiday season, asking seven more times per month. And this year, that persistence may pay off. One-third of parents surveyed said they are planning to get their child a puppy this holiday season. (
SWNS
)
---
Speaking of pets …
 Seems people are going to the polls … with their pets in mind. A new 
survey
 by Banfield Pet Hospita
l
 found that 65% of pet owners said they take their pet into consideration when voting on different issues – like climate change. And when it comes to election night, 53% of the pet owners polled said they'd rather spend the night with their furry friend than with their roommate or significant other. But pets could be the thing that brings a politically divided nation together. 64% of pet owners said they'd be more inclined to engage with someone with different political views if they knew that person had a pet. (
People
)
---
Here's more proof that hard seltzer isn't just for summer anymore … Bud Light just announced an Ugly Sweater 12-pack of their Hard Seltzers, featuring three new holiday flavors: Gingersnap, Peppermint Pattie, and Apple Crisp. They'll be available starting November 2nd. (
Thrillist
)
---
A new survey by DoorDash reveals that 84% of parents steal Halloween candy from their kids. The most stolen candy by parents … Snickers bar (26%) followed by Twix (16%) and M&M's (15%).
Podcast: Play in new window | Download | Embed... [Read Full Story]