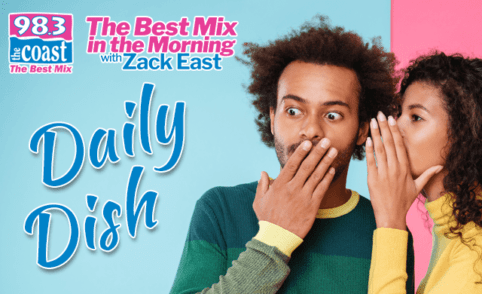 Amber Heard is fighting back.
The actress has countersued ex-husband Johnny Depp for $100 million, claiming he used trolls and fake social media accounts in a "smear campaign" to ruin her life.
Amber is asking a court in Virginia to toss her ex-husband's "frivolous" defamation suit. She's also seeking twice the amount of damages he had sought.
Johnny's suing over a 2019 op-ed piece in which she spoke against sexual violence but didn't name her ex.
Meanwhile, Johnny has asked the court to delay the defamation trial, so he can film his role in Fantastic Beasts and Where to Find Them 3 in London.
The couple are still awaiting a judge's decision on Johnny's separate legal battle in the U.K.
---
Chadwick Boseman's star turn as Jackie Robinson in the bio-pic 42 is getting re-released days after his surprising death.
AMC Theaters will screen the 2013 film, also starring Harrison Ford, in 300 different locations later this week. Tickets are available now, and some showings will begin as early as Thursday.
Boseman died on Friday at age 43.
---
Dorinda Medley got fired from The Real Housewives of New York for a tasteless joke.
A quip about her castmate 
Tinsley Mortimer
 using a turkey baster to get pregnant "offended" her Bravo boss 
Andy
Cohen
 so much he kicked her off the reality show, according to 
Page Six
. A source says, "It was part of sealing her fate."
Dorinda made the comment at dinner during Episode 11 of the show.
Earlier it was reported that she was let go because of her tendency to become a "mean drunk."
Page Six adds that rumors of the former housewife returning to the reality series are "apparently just for show." The insider says, "I think Bravo is trying to just placate her."
---
Prince Harry and Meghan Markle honored Princess Diana by planting her favorite flowers at a Los Angeles preschool on the 23rd anniversary of her death.
On Monday, the Duke and Duchess of Sussex joined students and teachers at the Preschool Learning Center in L.A. to plant baby blue forget-me-nots, according to 
Page Six
. They watered the plans with elephant-shaped cans.
The royals also joined the kids at the learning center, which is close to where Meghan attended middle and high school, in planting petunias, and California wildflowers.
...
[Read Full Story]