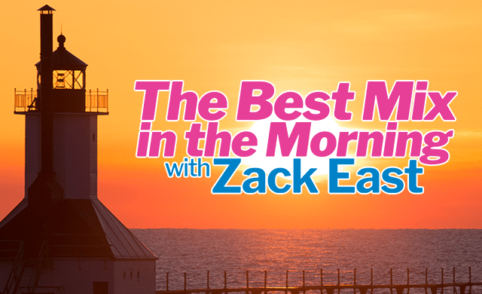 If Ellen DeGeneres leaves daytime TV, her replacement could be late night talk show host James Corden.
There's a few hurdles before that might happen. Her team says she's not going anywhere. Ellen is under contract through 2022 and so is James Corden with CBS.
A source claimed, (quote) "Replacing Ellen was always going to be a tough challenge, but he is a natural fit and easy transition. James would freshen daytime and build a new afternoon era."
James Corden was seen by insiders as a possible successor even before Ellen's scandal broke wide open. Then WarnerMedia launched an investigation into an alleged "toxic workplace." (
The Sun
, UK)
---
Friday afternoon, R&B singer 
Brian McKnight
 confirmed the story. Yet, the parents have not publicly introduced the new family member. The singers have collaborated throughout the years. McKnight told the celebrity bloggers at 
Hollywood Life
, (quote) "He just had a new baby. I think that's going to be really inspiring for him. He'll have some new music based on that, I'm sure." (
Hollywood Life
)
Two weeks ago, the 
Daily Mail 
reported
 the rumor via a friend of Jessica Biel's mother. The family has quarantined in Big Sky, Montana where Jessica delivered their son. (
Daily Mail
)
---
Fans of the original Scream movies, listen up. Courteney Cox will reprise her role as reporter Gale Weathers in the re-launch of the Scream franchise. David Arquette will be back, too.
---
Film and TV fans are mourning the loss of Wilford Brimley over the weekend.
The legendary actor — who was also well known for his work in raising awareness about diabetes — was 85. He passed at a hospital in Utah on Saturday morning.
Brimley was probably best known for his roles in Cocoon and The Natural. He got his start in John Wayne's classic True Grit and had a recurring role on The Waltons.
Later in life, he became the spokesperson for Quaker Oats. Many will remember him as an advocate for diabetes awareness and spokesman for insulin maker Liberty Medical Supply.
---
...
[Read Full Story]