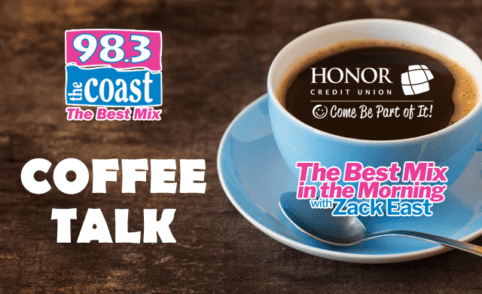 TODAY IS:
National Spouses Day: A day to show appreciation for your spouse.
---
Trending on TikTok …
 People are sharing the foods they prefer to eat at temperatures they're not typically eaten at. One woman's 
video
, in particular, showing her cold pizza preference, has people talking. Now, when we say cold, we don't mean regular out-of-the-fridge cold. This woman eats FROZEN pizza without cooking it. "It's weird, it's disgusting […] and I love it," she said. "Why waste time cooking it? It goes to the same place!" At least she knows it's a strange habit. "Feel free to roast me in the comments," she said. "I probably deserve it."
---
Putting down the phone …
 In a recent 
Instagram post
, actress 
Eva Mendez
 announced that she was taking a break from social media. Seems she made the decision after her daughter told her she was on her phone too much. Mendez said she wanted to focus on being present for her two daughters, Esmeralda, 6, and Amada, 4. (
Best Life
)
---
Are you obsessed with the Netflix show Bridgerton?
 Do you and your S.O.'s names also happen to be Simon and Daphne? If you're planning a wedding before the premiere of Season 2 of the popular Netflix series, you're in luck.
Hotels.com
just announced on 
Twitter
 that they would be having a Bridgerton-themed honeymoon sweepstakes. The first lucky couple named Simon and Daphne to get married 
before
 season 2 premieres — and can prove it on Twitter — will win a $15,000 honeymoon. If your wedding is coming up, this might be worth changing your names … and if you are already a couple named Simon and Daphne, wedding bells should seriously be in your near future! (
Daily Motion
)
---
Sex and the City made the Cosmopolitan martini famous … 
but according to 
Sara Jessica Parker,
 while she was starring as Carrie Bradshaw in the series, she wasn't a fan of the cocktail … that is, until AFTER the show. She revealed on 
Grub Street Diary
: "To be honest, I really do love a Cosmopolitan. I don't know how to make them well, but I genuinely love them. Strangely enough, it didn't happen until long after I stopped shooting the show and the movies," she said. "I would be served them at restaurants, or people sent them over, and I was always very grateful. But I didn't really drink the cocktail until after we finished the show. I went to some place and had an exquisite one and then it started." (
Delish
)
Podcast: Play in new window | Download | Embed... [Read Full Story]