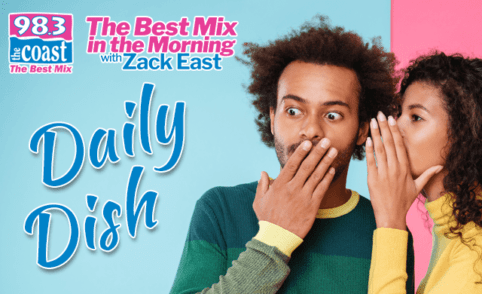 Johnny Depp has resigned from the Fantastic Beasts franchise.
On Instagram, he wrote, "I wish to let you know that I have been asked to resign by Warner Bros. from my role as Grindelwald in Fantastic Beasts and I have respected and agreed to that request."
The move came a few days after Johnny lost his libel case against The Sun, which published an article in 2018 calling him a "wife beater."
A Warner Bros. spokesperson said, "Johnny Depp will depart the Fantastic Beasts franchise. We thank Johnny for his work on the films to date. Fantastic Beasts 3 is currently in production, and the role of Gellert Grindelwald will be recast. The film will debut in theaters worldwide in the summer of 2022."
In his statement, Johnny added, "The surreal judgement of the court in the U.K. will not change my fight to tell the truth and I confirm that I plan to appeal. My resolve remains strong and I intend to prove that the allegations against me are false. My life and career will not be defined by this moment in time."
---
All Lori Loughlin wants for Christmas is her freedom and she just found out that she'll be home just in time for the holiday.
The 
Full House
 star, who began serving a two month prison sentence last week for her role in the college admissions scandal, was given a release date of December 27th. But since the 27th is a Sunday, the Bureau of Prisons will allow her to leave two days earlier on Christmas Day. It's also possible that she will be released sooner, as was the case with 
Felicity Huffman 
who served only 11 days. (
TMZ
)
Podcast: Play in new window | Download | Embed... [Read Full Story]