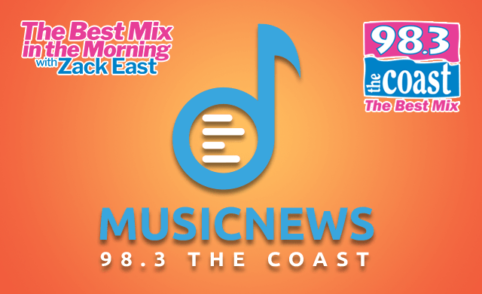 The annual Jingle Ball holiday concerts won't be dashing through the snow from city to city this year — but it'll still bring the stars out to shine.
Billie Eilish, Harry Styles, Lewis Capaldi, Sam Smith, and Shawn Mendes are among the artists who'll take part in this year's edition of the holiday spectacular. The show will feature from-home performances by those stars, as well as looks inside their personal holiday traditions.
The event will go out on the CW network app on December 10th, and will air on the CW television network on December 14th. In addition, The CW will televise a one-hour Jingle Ball Greatest Moments special, celebrating the 25th anniversary of the event, on December 3rd.
---
Sam Smith tells NME magazine that their favorite place to be is on stage. Sam says, "I'm insecure. I think I'm an attention-seeker – obviously, because if you wanna stand on stage and sing in front of that many people, there's something missing. Like a hole inside. When I'm onstage, I feel fulfilled. I feel really content. And when I'm offstage, something leaves and I don't know what it is. The saddest moments in my life are when I walk offstage after a show." Sam has been busy lately, premiering a new album and performing on various late night shows and virtual platforms.
Podcast: Play in new window | Download | Embed... [Read Full Story]