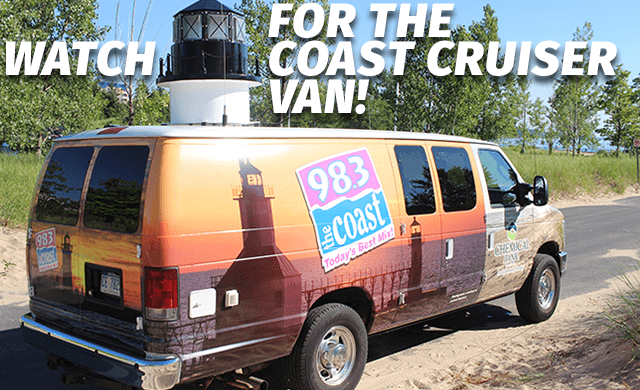 Powered By:

Featuring a custom-made lighthouse on top (fashioned from the St. Joe Lighthouse!) and local photography of the South Haven & St. Joseph Lighthouses by local photographer Joshua Nowicki.
Watch for the Coast Cruiser Van coming to you broadcasting live all over Michigan's Great Southwest! Want to feature the Coast Cruiser Van at your local business, organization or event? Let us know.
There are no upcoming events at this time.