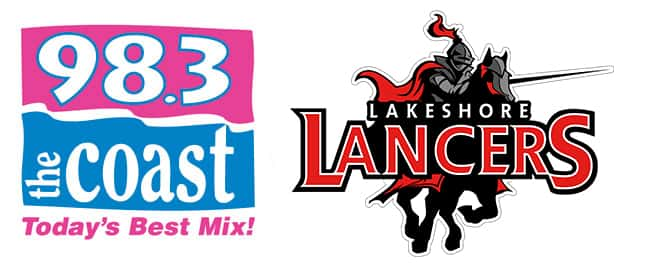 Youth Talent Contest

YOUTH TALENT CONTEST
SPONSORED BY: LAKESHORE PUBLIC SCHOOLS
AUGUST 13-17, 2018
AUDITIONS: JULY 25, 2018
BERRIEN COUNTY YOUTH FAIR GROUNDS – USA BUILDING
AUDITION DATE/TIMES:
WEDNESDAY, JULY 25TH FROM 10:00 AM – 2:00PM
FINALS DATE/TIMES:
AGE 7-10: MONDAY, AUGUST 13, 6:00PM
AGE 11-14: TUESDAY, AUGUST 14,6:00PM
AGE 15-18: WEDNESDAY, AUGUST 15, 6:00PM
HOW TO AUDITION:
COME TO THE USA BUILDING AT THE BERRIEN COUNTY YOUTH FAIR GROUNDS IN BERRIEN SPRINGS ON WEDENSDAY, JULY 25TH BETWEEN 10AM-2PM AND PERFORM A TWO MINUTE TALENT TO BE SCORED BY THE PANEL OF JUDGES. THE TOP TEN ENTRIES IN EACH AGE CATEGORY WILL BE CONTACTED TO COMPETE IN THE TALENT SHOW AT THE 2018 BERRIEN COUNTY YOUTH FAIR. PRE-REGISTER IN ADVANCE AT WWW.LPSLANCER.NET OR WWW.983THECOAST.COM. ANY QUESTIONS? CALL LINDSAY: 269-925-1111.
Rules & Qualifications
Person(s) must be between the ages of 7 and 18 years by August 17, 2018. Person(s) must reside in Berrien County. All persons must submit an audition at which finalists for the contest will be chosen. Contestants may have an instrumental accompanist, but the accompanist will not be judged. No piano on site. Please bring any musical equiptment needed. Any recording to be used for singers must be on a CD or smart phone and must have music only- no recorded voices (except back-up singers).  Dancers may use normal recordings with voices on it.  A contestant can audition in only ONE performance. Each ten acts of every age category must be limited to four minutes in length.  (Acts going over that time will be eliminated.) 98.3 the COAST  will not be responsible for lost or stolen items during the audition and/or contest. The judging will be based on appearance, presentation of talent, and stage presence. There will be three age categories:  7-10, 11-14, & 15-18 years. If a group has several different ages combined, the group must compete in the age category of the oldest member. The decision of the judges is final. If chosen as 1st, 2nd, or 3rd place, you agree to let the COAST & Lakeshore Public Schools to use your name and/or likeness for publicity. 2017 1st place winners cannot compete again in the same age category.  Contestants may only win 1st place ONCE for each age category. Winners will perform again at the Showcase on Friday, August 17, 2018 at 6 p.m. in the USA building, where checks will be awarded. No profanity in lyrics.
---