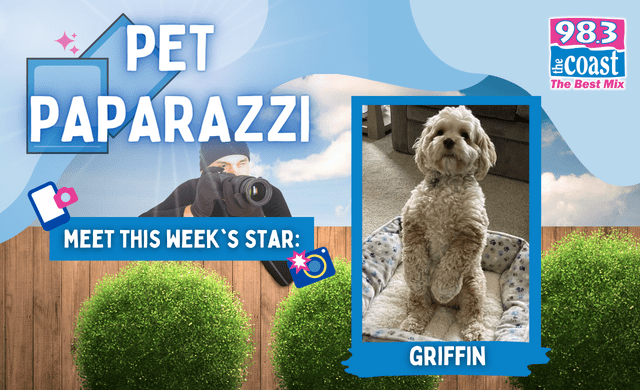 Have you always wanted your pet to be famous?
Well, now's your chance! 98.3 The Coast is giving pet owners an opportunity for their pet to shine: Pet Paparazzi!
Every week, you can submit a wild, wacky or funny picture or video and your pet could be our star of the week! Let your pet strut their stuff and show off their real personality. Move over, celebrities – it's all about the pets now!
Capture the pet magic and submit your pet below (or click here) for a chance to be nominated the following Wednesday – it's purr-fectly easy!