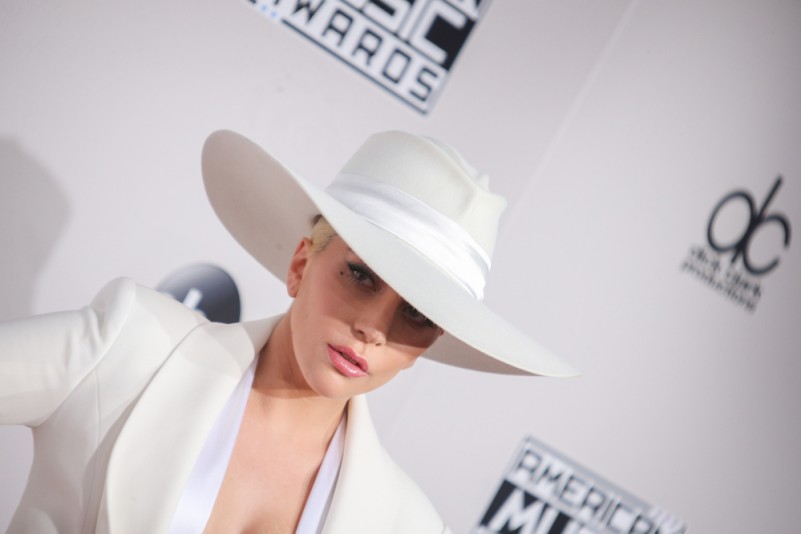 Lady Gaga is looking for a few good men and women to serve as extras in her big-budget remake of A Star Is Born.
Gaga sent out a tweet on Wednesday evening asking fans to turn up at L.A.'s Greek Theater on May 2nd and 3rd. She gave pretty specific instructions, saying, "All you Monsters that can attend should get decked out in your most comfortable denim & boots, throw on a Stetson — leave those pink Joanne hats at home — and come out to show your support."
Fans can't bring cell phones or cameras to the set, and anyone expecting to get rich off the deal can forget about it — producers are charging $12 admission for the privilege of working as an extra. Proceeds will go to Gaga's Born This Way Foundation.