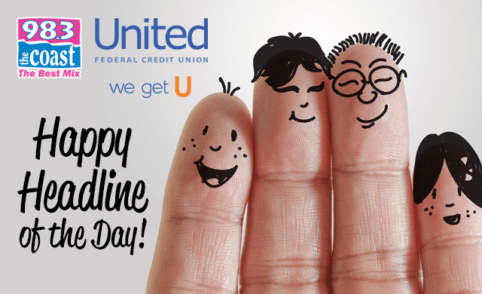 About 10 years ago, Jocelynn James was having a rough time with life. She was in and out of jail. She was on a local most wanted list. Between 2007 and 2012, she was handcuffed 16 times.
More than once during those rough years, her arresting officer was Terrell Potter.
Since then, amazingly, Jocelynn has turned her life around. She kicked her drug habit and has been doing her best to help others by running a charity group.
When Jocelynn saw a Facebook post about her old "friend" Terrell Potter needing a kidney transplant, she was inspired to step up. The two ended up being a match — and the kidney transplant was successful.
By following through with the operation, she not only turned her life around, but also the life of Terrell, who now describes Jocelynn as "another daughter" and is excited about the bond between them that can go on forever. (For more on this story, click the link to read: People)
Podcast: Play in new window | Download | Embed
Subscribe Apple Podcasts | Android | Email | Google Podcasts | Stitcher | TuneIn | Spotify | RSS | More