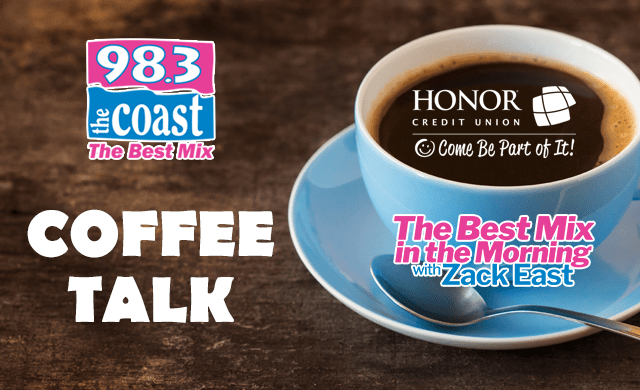 TODAY IS:
International Lego Day

Blueberry Pancake Day

Kazoo Day
A good day you have some pancakes, build something with Legos, and play a Kazoo.
---
Some products just don't need a version of the brand in honor of a special occasion
. Case in point: Kraft is turning your favorite blue box of Macaroni & Cheese pink for Valentine's Day, with special 
Candy Kraft Macaroni & Cheese
 kits. Not the box (though that could be pink, too) … but the actual noodles and sauce. Yep, there's a "candy" pack in the box that not only turns the noodles bright pink, but also adds a sweet candy flavor to the decadent dish. 
Yum?
 Well, at least they're free … If this sounds tempting to you, click on 
CandyKraftMacAndCheese
.com from now till February 8th and sign up to get your limited-edition box by Valentine's Day. (
Thrillist
)
---
If you could have 2020 erased from your memory, would you do it?
 How much would you pay to have 2020 completely wiped from your brain? According to a new OnePoll survey, the average American would pay $2,000 to have any memory of last year deleted. (
SWNS
)
---
Soldiers, let your hair down …
 The U.S. Army is approving some new rule changes that will allow female soldiers to let their hair down. Leaders have agreed to loosen hairstyle and grooming restrictions and will allow female soldiers to have ponytails, braids, twists, and other styles. Highlights and dyes will also be allowed, as will earrings and nail polish. The changes, which will go into effect at the end of February, address the complaints of many female soldiers. The Army's top enlisted leader, Sergeant Major Michael Grinston, says, "This is about an Army standard and how we move forward with the Army, and being a more diverse, inclusive team." (
Fox News
)
---
Do you know what IYKYK means?
 It's hard to keep up with the ever-changing texting lingo, but this acronym is a TikTok fav – so much so, that the 
#iykyk
 hashtag on TikTok currently has 3.4 billion views. So what does it mean? IYKYK stands for: If you know, you know. It's used to refer to inside jokes and other inside info that, well, "if you know, you know." (
In the Know
)
Podcast: Play in new window | Download | Embed
Subscribe Apple Podcasts | Google Podcasts | Spotify | Stitcher | Email | TuneIn | RSS | More