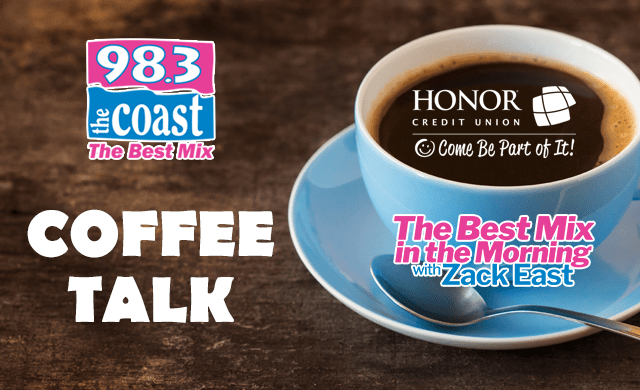 TODAY IS:
---
Does virtual "love at first sight" exist? 
Apparently so. A new survey found that 47% of respondents believe it is possible to find "love at first sight" in a remote dating world. The survey also found that one-third of those polled said they had said "I love you" to someone they had only met online. (
SWNS
)
---
Beware Valentine's Day scams … 
Yep, even the day of love comes with problems. Valentine's Day is a great time for singles to mingle, but if you're planning to spend the night chatting with potential matches on dating apps, experts at the Better Business Bureau, say be on your guard. Valentine's Day is also a popular time for scammers to try and steal personal information from unsuspecting singles. Your best defense is a good offense — so always reverse image search photos of potential matches to make sure you're speaking with your actual match, and be very cautious if you take your conversation private and your potential love interest starts asking for incredibly private information or they attempt to jump from getting to know you to madly in love in the blink of an eye. If you suspect catfishing, stop all communication and be sure to flag the account with the dating site. (
ABC-11
)
---
An auction house in Culver City, California, is selling a bunch of tools used by spies from back in the 1940s and '50s that used to be on display at the KGB Espionage Museum in New York City.
Lots of these gadgets feature hidden miniature cameras and microphones. There are belts, packs of cigarettes, wallets and ashtrays — and even dinner plates.
To be clear, these aren't props from movies. They're real tools used by real spies back in the day. (
The Wall Street Journal
)
---
CBS says 96.4 million people watched the Super Bowl. It was the lowest rated Super Bowl in the last 10 years. 101.3 million people watched last year's Big Game. The most watched Super Bowl of all time was in 2015 when New England played Seattle. 114.4 million people watched that game. Still, when's the last 96 million of us did the same thing together in unison?
Podcast: Play in new window | Download | Embed
Subscribe Apple Podcasts | Google Podcasts | Spotify | Stitcher | Email | TuneIn | RSS | More