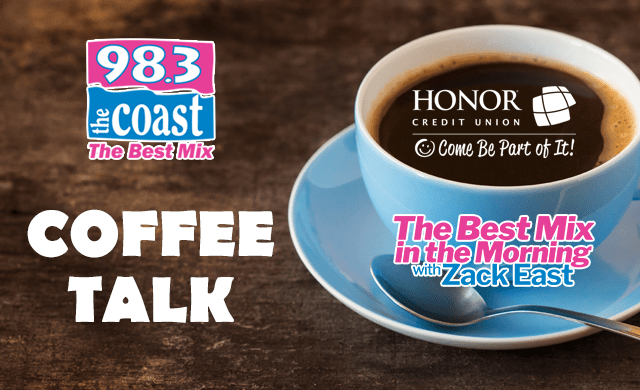 The rivalry between Ohio's University of Cincinnati and Xavier University has gone beyond sports to a "tip war." Alumni and fans of the two schools tried to out-tip each other with generous gratuities at local restaurants. It started with a one-thousand dollar tip on a $54-dollar order from a Musketeers fan, followed by a one-thousand-one dollar tip from a Bearcats fan. They kept it going and eventually raised $34-thousand dollars to support restaurant workers in Cincinnati.
North Carolina's Nash County Sheriff's office held a Valentine's Day Weekend Special for jilted lovers. All you had to do was turn in an ex with outstanding warrants. Their Facebook post said the exes would get "a set of limited-edition platinum bracelets, free transportation with a chauffeur and a one-night minimum stay at their luxurious, five-star accommodations."
Totally The Bomb says Starbucks has added a Barbie Frappuccino to their secret menu. The white mocha creme Frappuccino is infused with strawberry puree and guava juice. It is topped with whipped cream.
Podcast: Play in new window | Download | Embed
Subscribe Apple Podcasts | Google Podcasts | Spotify | Stitcher | Email | TuneIn | RSS | More