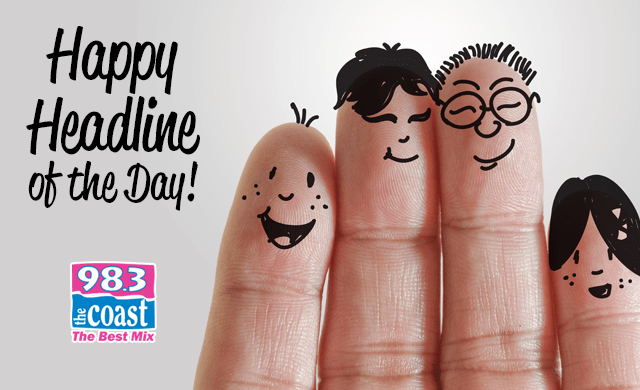 Just one year ago, a black Labrador retriever named Forrest was in a shelter in Oregon, looking for a forever home.
But thanks to the charity group Search Dog Foundation, Forrest is now a trained search and rescue dog.
Back in August, Forrest started training to become a certified search and rescue dog. Because not every dog makes it through the training, the Search Dog Foundation has a backup plan. Every dog that enters the program gets care for life regardless of whether they graduate from the search dog program or not.
Forrest did graduate — and is now returning the favor by working with his first-responder partner, Tom Simons, and traveling around the country to save those affected by disasters.
Forrest is described as a "gentle giant" who's "light on his feet." His trainers went further to explain that he's confident and thriving in all the situations the trainers have put him in. Thanks to his hard work — and the attention of his trainers — Forrest will now be helping those in big trouble and saving lives. (
People
)
Podcast: Play in new window | Download | Embed
Subscribe Apple Podcasts | Google Podcasts | Spotify | Stitcher | Email | TuneIn | RSS | More