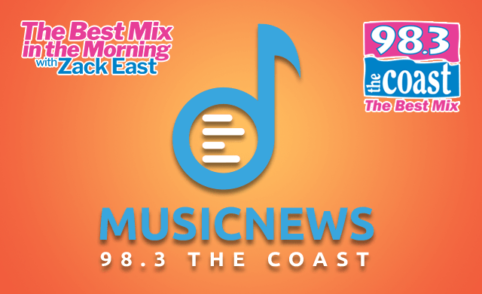 Lewis Capaldi made a rare serious post on Instagram Thursday night, revealing that his beloved dog had died.
The Scottish singer shared a photo of 16-year-old Paddy, simply saying, "Rest in peace to the Major."
Earlier this year, Lewis revealed his dog was almost fully blind and was getting up there in years, but still seemed to be in good spirits. At that time, he shared a photo of the pooch and wrote, "Today is my dog Paddy's birthday. He is 16 (old) and mostly blind (sad) but still happy (good)." (
Scottish Daily Record
)
---
Miley Cryus said earlier this year that Stevie Nicks's "Edge of Seventeen" was an inspiration for her song "Midnight Sky," and now Stevie appears in a new remix of the track.
"Edge of Midnight (Midnight Sky Remix)" uses the vocals and guitar riff from "Edge of Seventeen" along with some newly recorded vocals from Nicks. Miley also added new vocals where she sings the "Edge of Seventeen" chorus. Check out the track on 
YouTube
. Stevie 
tweeted
 that the track was "Magical! Loved singing with her!"
This isn't the first time a pop hit has sampled "Edge of Seventeen." Back in 2001 Destiny's Child hit number-one with "Bootylicious."