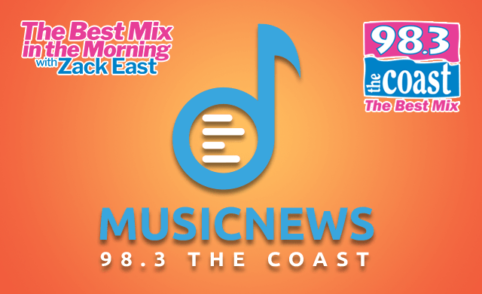 Taylor Swift may need to defend herself in court, again.
A federal judge dismissed her attempt to dismiss a copyright lawsuit. A pair of songwriters claim that Taylor swiped their lyrics for her number-one song, "
Shake It Off
." Her chorus has similar lyrics to their song released in 2001.
Sean Hall 
and 
Nathan Butler 
wrote the
 3LW
 song "
Playas Gon' Play
" that hit the charts when Taylor was in middle school. She could have been influenced by the opening verse, which includes the lyrics "The playas gon' play. Them haters gonna hate."
The federal judge determined the lyrics are close enough for the copyright case to continue. The songwriters have asked for a share of the profits. Taylor's lawyers rejected their demands as a "money grab." (
Deadline
)
---
The #FreeBritney movement just took a big hit — after Britney Spears told a court that her conservatorship was all her idea.
Brit's lawyers filed a request for a new guardian to control her finances as well as her medical health decisions and musical career. Attorney Samuel Ingham the Third wrote, "This is a voluntary conservatorship. Conservatee wishes to exercise her right to nominate a conservator of the estate."
The papers also shoot down a couple of long-running rumors, stating that the star does not have a developmental disability, and is not a patient in or on leave of absence from a state institution. Britney has pledged to make an in-person appearance at the next hearing, scheduled for November 10th. (
New York Post
)
---
Summer is over for Blake Shelton and Gwen Stefani. The couple relocated from Oklahoma before the school year started and settled into their Los Angeles mansion.
They bought the place last year but chose to quarantine on Blake's remote ranch. A source told 
Us Weekly
 about Blake and Gwen's return to her hometown (quote) "They are very happy to be settled at last in their family home. It's the new beginning Gwen needed."
Gwen has three children. Her oldest will start high school and the youngest will be in elementary school. Los Angeles delayed the school year. Lessons will be blended between in-class and at home. (
Us Weekly
)
Podcast: Play in new window | Download | Embed... [Read Full Story]