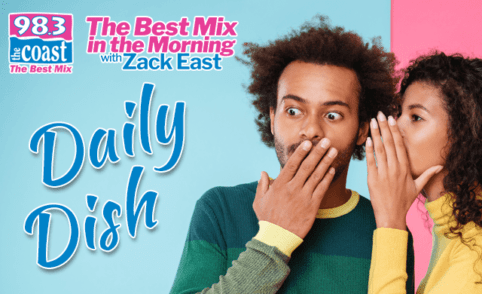 Brit said the court-ordered conservatorship, headed by her father Jamie Spears, has "killed my dreams." She also attacked people who criticized the dance videos she posts and claimed that she won't be performing live again. "For those of you who choose to criticize my dancing videos … look I'm not gonna be performing on any stages anytime soon with my dad handling what I wear, say, do, or think!!!! I've done that for the past 13 years."
She also took issue with her sister, Jamie Lynn Spears, and documentaries about her, writing, "I don't like that my sister showed up at an awards show and performed MY SONGS to remixes!!!!!"
She added, "I didn't like the way the documentaries bring up humiliating moments from the past."
She ended the post by telling people that if they don't like her videos, they should read a book.
---
Bill Cosby is a free man, but is he also a single man?
Speculation began after his wife of 57 years, Camille, was seen in New York City without her wedding ring.
Camille has stood by her man ever since he was accused of sexual assaulting dozens of women and even greeted her husband when he was released from a Pennsylvania state prison last month. So when her ring finger was bare, eyebrows were raised.
But Cosby's rep, 
Andrew Wyatt
, tells 
TMZ
 the Cosbys are still very much a couple. "I know many people who don't wear rings and they haven't worn them in 30 years. It's hilarious because Mr. & Mrs. Cosby have been happily married for 57 years and counting."
---
On the "Office Ladies" podcast, JENNA FISCHER said she played MATT LEBLANC's wife on the pilot episode of "Man with a Plan".  But she was recast after the episode went through audience testing.
The audience apparently couldn't separate Jenna from her Pam character on "The Office", and they still thought of Matt as Joey on "Friends".
Jenna said, quote, "They said, this is a literal quote, 'I don't believe Pam would marry Joey . . . the chemistry doesn't work between these two."
The worst part was she didn't find out until RIGHT BEFORE she was heading to New York to unveil the show to the public.
Jenna said her rep called her.  Quote, "They said, 'It's getting picked up, but without you.'  And I was like, 'Wow, I guess I'll unpack my suitcase'."
Her character was replaced with Liza Snyder and the show ran for four seasons.
Podcast: Play in new window | Download | Embed... [Read Full Story]