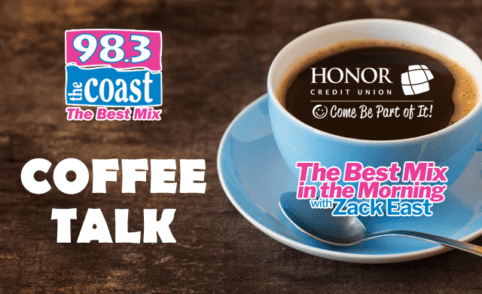 TODAY IS:
Veterans Day: This federal holiday honors all those who have served our country in the military. A good day to thank a veteran for his or her service.
Many restaurants and businesses are offering free or discounted menu items for veterans and active duty military personnel. All you have to do is show a valid military ID.
---
What will dating be like in 2021? 
A new "Future of Dating" 
survey
 by dating app OKCupid tried to answer that question. One big finding: People aren't really open to dating outside party lines. 64% of OKCupid users said they preferred a date that shares their political views. And when asked the question: "Could you date someone who has strong political opinions that are the exact opposite of yours?" 60% of respondents worldwide said no. That's a 7% increase from 2019.
Another big trend: Slow Dating. Coronavirus has forced singles to spend a lot more time getting to know each other through digital and virtual dating … and it's a trend that will most likely continue into next year. 84% of people on OKCupid said it's important to have an emotional connection before a physical one.
Another trend? Dating in the great outdoors. 59% of respondents worldwide said the pandemic made them want to have more outdoor adventures, and outdoor dates have become a popular option for in-person, socially-distanced meet-ups.
---
The fast food, plant-based meat options continue to grow …
 Pizza Hut announced this week that it has teamed up with Beyond Meat for a meat-free Italian sausage topping. According to the company, Pizza Hut's Beyond Italian Sausage will be available "for a limited time while supplies last." (
Food & Wine
)
---
Is your home cooking missing the essential ingredient of Mountain Dew? 
Well, you're in luck, then … and just in time for all that holiday cooking. Mountain Dew has announced that they will be releasing their first ever cookbook. 
The Big Bold Book of MTN DEW Recipes
 goes on sale next week exclusively at the online 
DEW Store
. For $30, you can learn how to make MTN DEW brined turkey — just in time for Thanksgiving — or MTN DEW Pancakes with MTN Dew Syrup. And, oh yes, there's MTN Dew Green Eggs and Ham. (
The Takeout
)
Podcast: Play in new window | Download | Embed... [Read Full Story]