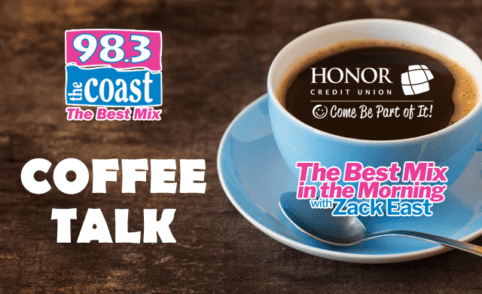 TODAY IS:
International Chef Day

Information Overload Day
---
---
Speaking of Halloween …
 Seems there's a new TikTok trend where people are super-gluing vampire fangs to their teeth. What could go wrong? Yep, superglue is super strong – and they're having a
super
hard time getting the fangs off. There are tons of videos of teens yanking on their teeth to try and remove them. No surprise – dentists are warning against this. First, they say to never use superglue or nail glue on your teeth. If you've tried it and your fangs get stuck, see a dentist immediately to remove them. If you aren't able to see a dentist, don't pull on them – just leave them alone until they fall off on their own. And if you really want to put fangs on your teeth for Halloween, dentists say to use something safe – like denture adhesive. (
Insider
)
---
A new study by Maastricht University in the Netherlands reveals that mood lighting in restaurants may make food taste bad. Researchers say, "Guests dining in a brightly lit restaurant perceive the overall taste of a dish – created for the purpose of the study – to be more intense than guests dining in a dimly lit restaurant. The results thus show that modifying the ambient illuminance level in a restaurant does not only affect the overall ambience, but also changes the overall taste experience of the food being served"
---
The Daily Mail says brushing your teeth can help ward off the coronavirus because toothpaste contains some of the same antibacterials as hand sanitizer.
Professor Martin Addy tells the paper, "Toothpaste contains the same detergents as those found in handwash gels recommended. The antimicrobial action of toothpaste in the mouth persists for three to five hours and, thereby, would reduce the viral load in saliva or infection by viruses entering the mouth. For the vast majority, the timing of tooth brushing should be focused when they are about to go out of their homes for exercise or shopping. Ideally, tooth brushing frequency should be increased."
Podcast: Play in new window | Download | Embed... [Read Full Story]