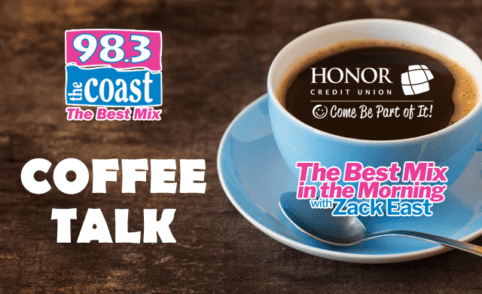 TODAY IS:
National Vietnam War Veterans Day

National Mom and Pop Business Owners Day
---
Does what you drink on a first date matter? Apparently so, according to a new survey by Jack Daniel's. In fact, 30% of those surveyed said they've ended a date early because of what their date ordered to drink. And it seems this is a bigger deal for men than women. 60% of the guys surveyed said a date's bad drink order would be a "deal breaker," compared to 32% of women.
So what drinks are people impressed by?
1. Martini – 60%
2. Gin and Tonic – 46%
3. Manhattan – 45%
4. Old Fashioned – 43%
5. (tie) Cosmo – 42%; Whiskey Sour – 42%
So what drink makes a bad impression? A Long Island Iced Tea.
The survey also found that 37% feel so much pressure for that first-date drink order that they order something "fancy" that they usually don't drink. (
SWNS
)
---
Seems the "never go to bed angry" advice is true … and it extends to all types of relationships.
 A new 
study
 from Oregon State University found that it's NOT good to sleep on things – whether it's an argument with your significant other or an argument with a co-worker. According to researchers, it's best to resolve issues right away, rather than allowing them to fester – which can affect both your mental and physical health. In fact, according to the study, resolving issues right away can lead to a longer, healthier, and happier life.
---
What's your go-to midnight snack?
 If your late-night hunger pangs come in a pint, you're not alone. According to a recent 
Health Digest 
survey, 30% of people choose ice cream as their fav late-night snack. Potato chips are a close second choice of late-night snackers.
Podcast: Play in new window | Download | Embed... [Read Full Story]